Your Revitalized TrueTurnPro.com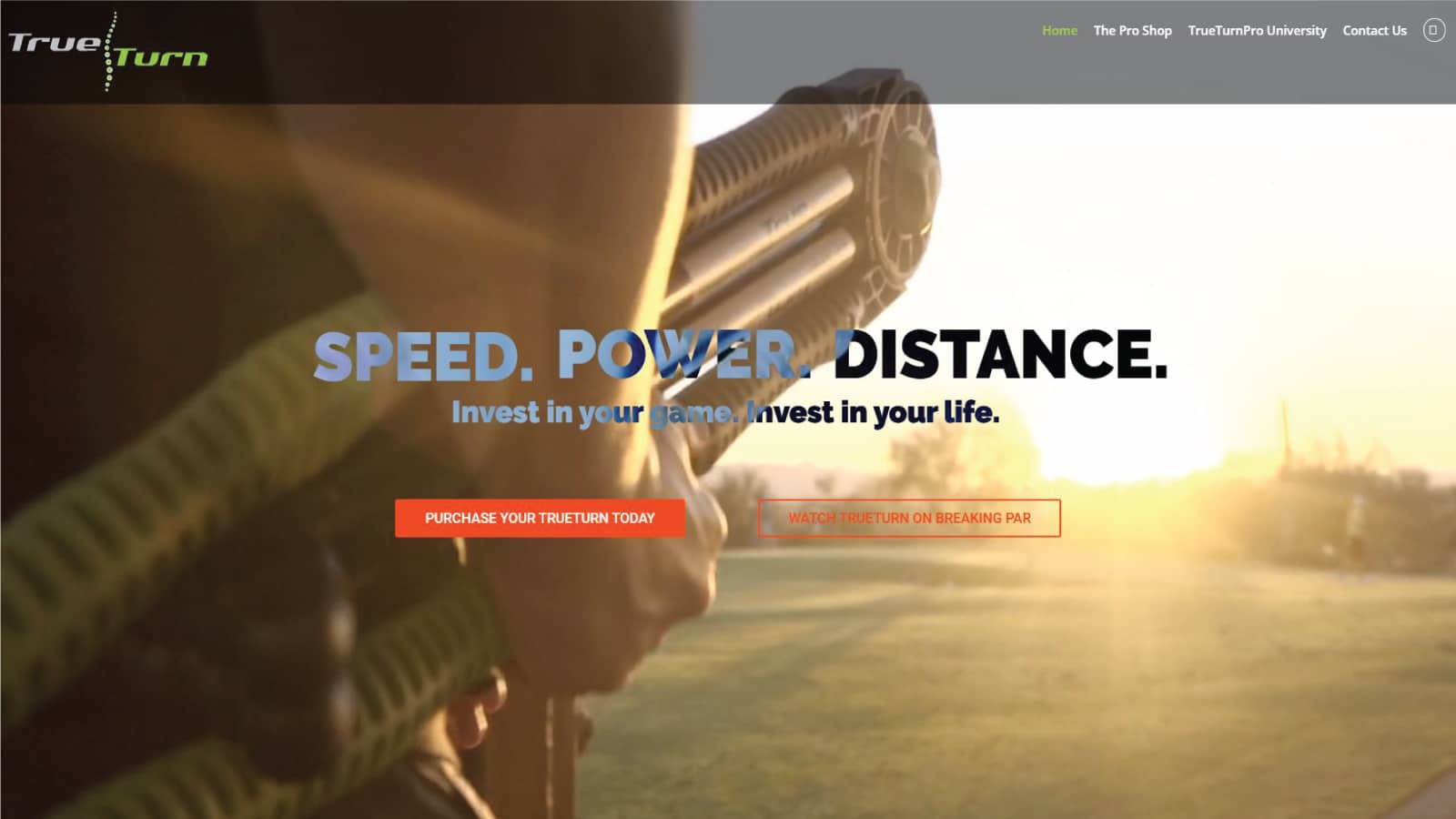 New Site – Same TrueTurn Mission
At TrueTurn, our mission is beyond selling a product, beyond refining a golf swing, or even beyond enhancing back/core strength. Our real operation seeks an improved you. A life without a strong and healthy back equates to a life of endless challenges. At TrueTurn, we strive to eliminate obstacles by focusing upon back vitality, with the ultimate goal of individual health.
The new TrueTurnPro.com is an extension of our mission. Our designed website is user-friendly. Customers can access our streamlined educational guide and our implementation of innovative features that target your goals of a better swing, golf game, and most importantly, you!
Simplified & Easy to Navigate
As you can see, the new site navigation has been simplified: Home | The Pro Shop | TrueTurnPro University | Contact. That's it, and there's no real guessing what you'll find behind each of those.
1. Home: Gain a simple understanding of the TrueTurnPro, gain insight, easy access to product information
2. The Pro Shop: easy access to get your TrueTurnPro and new to come products
3. TrueTurnPro University: Educational articles written by golf and fitness professionals
4. Contact: Find a form, phone number, and email address to reach us quickly
TrueTurnPro University
The TrueTurn University is the mecca to user education. All information required to optimize your TrueTurn is easily accessible at this location. With a simple click, users will be linked to videos and material written by teaching pros and fitness professionals which guide the learning experience. TrueTurn University is routinely updating, providing users with new insight. Education and consistency is critical to maximize your TrueTurn device.
TrueTurnPro University Video Learning Center
TrueTurnPro owners are granted access to private instructional videos directed by golf and fitness pros. The TrueTurnPro University Video Learning Center contains a myriad of coaching videos geared to teach the proper methods of the TrueTurnPro through stretching and workout routines. Narrations and demonstrations are provided by several golf and fitness professionals, including renowned golf instructor and TV analyst, Peter Kostis, TrueTurn founder Carl Horne and TrueTurn Director of Education, John Preston
The Pro Shop
This is our new store. Here you will locate new products and bundles. The Pro Shop customizes orders with ease and offers a secure checkout.
Contact & More
The Contact page provides several options of communication, via form, phone number and email address. New features include a footer and quick reference menu located at the top of every page. Menu items connect to TrueTurn Return Policy, Warranty, Privacy Policy, and Terms and Conditions.
---